More than twenty years ago, Dr Regis Llerena visited Africa for the first time. He came in his capacity as a master of the Sacred Andean Tradition, bringing with him the teachings and initiation processes of the Tradition. Kamaq Wageaq (his Quechua name which means "the one who talks to God) is a Kuraq Akullag, the highest level of initiation at this time in the tradition. He is a living manifestation of the power, light and beauty of the principals and teachings of the Andean Tradition.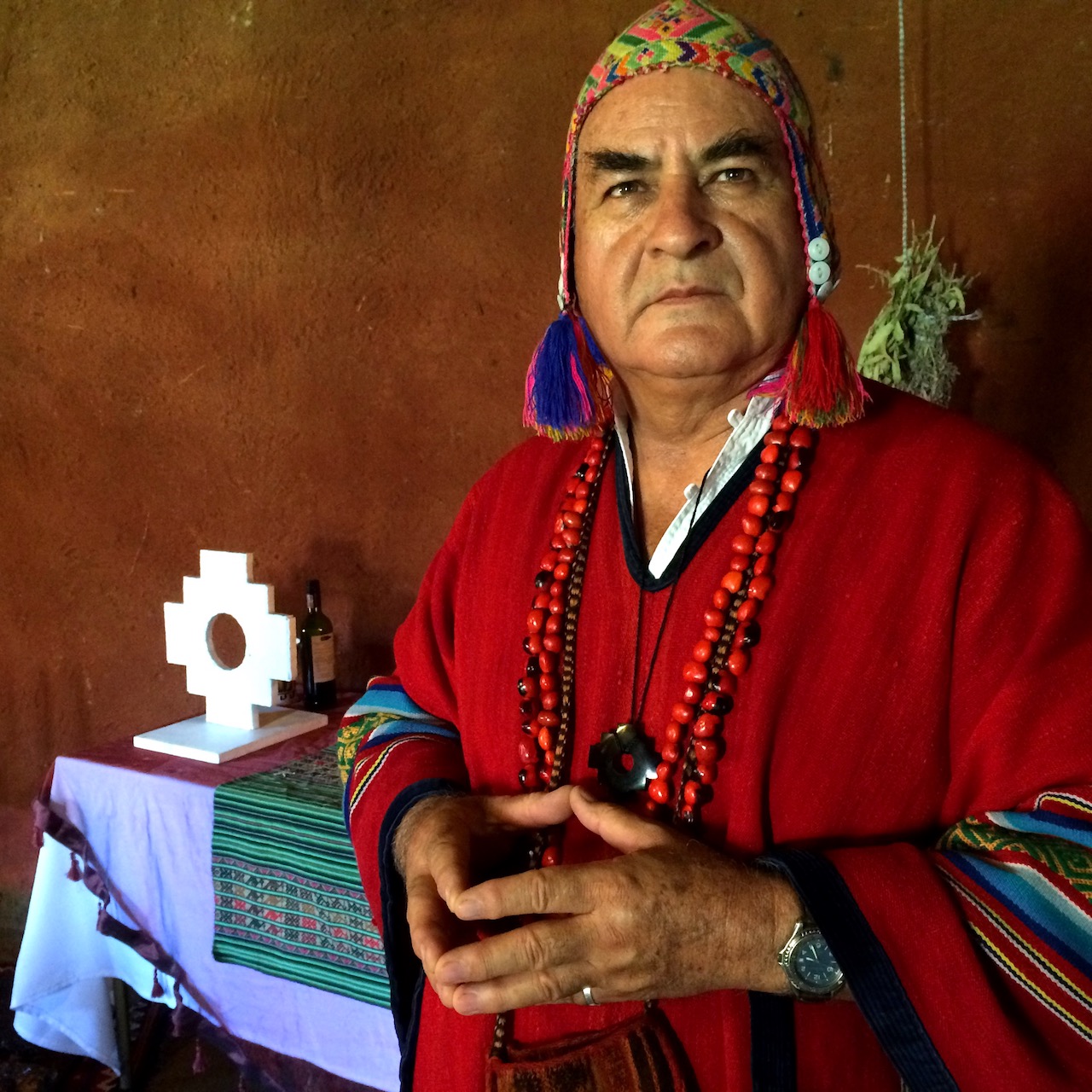 He travels to many countries and continents teaching a four-day introductory workshop, working with the four elements and offering initiation called the Karpay, which in Quechua means "to water the flowers". In his daily life he lives in Peru where he works as a dentist, and it is from this means that he earns a living; the teaching of the tradition are his service to humanity, to which he had a calling. He works tirelessly and lovingly promoting peace on our planet, often with masters from other traditions. Kamaq Wageaq is a true ambassador of light and a disciple of Mother Earth (Pacha Mama).
Kamaq Wageaq formed the Order of Inkari in Lima more than twenty years ago. An organisation representing the spiritual lineage of the Incas of the Tawantinsuyus (the four quarters of the Incan Empire). Today this lineage has stretched beyond Peru into other countries in South America, Europe, USA and Africa. Academically he holds a number of degrees including a doctorate in Philosophy and Psychology.

Kamaq Wageaq is received with much enthusiasm and has continued to journey here annually, establishing communities in Johannesburg, Cape Town, Pretoria, the Garden Route and Port Elizabeth. These communities, are dedicated to up-lifting of the consciousness of humanity, and offer service to their greater community, including ceremony, and the members of these communities adapt the principles of this Ancient Tradition to modern living in these various cities.