The Despacho is an ancient Peruvian Incan, celebratory ceremony, an act of love, and a reminder of the connections we share with all beings, elements, spirits and sacred places. At the deepest level it offers all participants an opportunity to enter into the essential unity of all things.
This shamanic ceremony brings participants into alignment with their personal intent, the group intent, and gratitude to the earth, which supports all our endeavours. The ceremony is intended to bring the energy of harmony and balance as a healing to an area and its communities.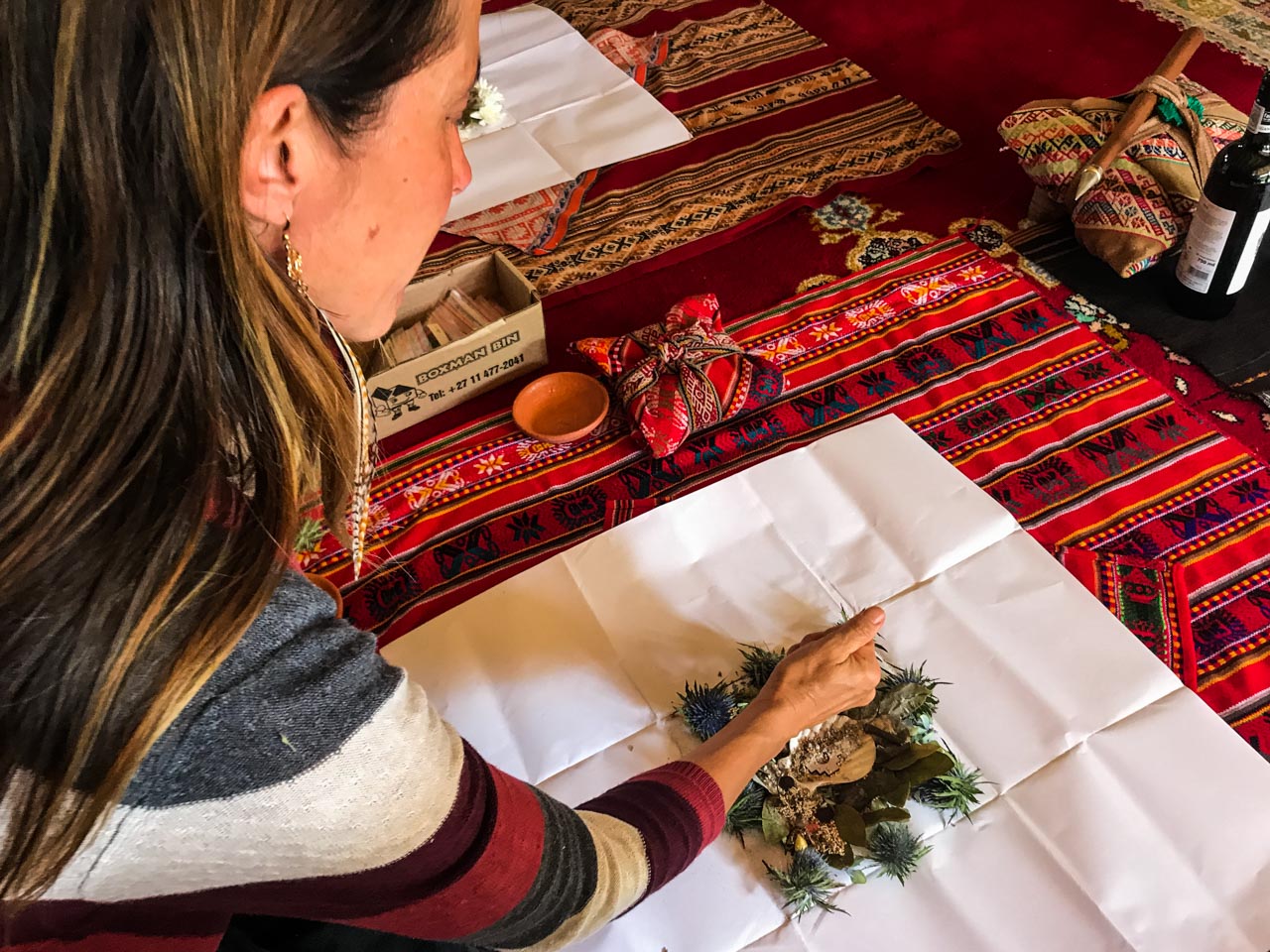 This simple but beautiful ritual contains symbols of everything; the sun, stars, the four directions, clouds, rainbows, mountains, lakes, rivers, and fruits of earth such as flowers. Each member of the gathering will have an opportunity to place his or her intentions or requests into the Despacho offering. Like most sacred ceremonies; it is performed in silence. The steps of the ceremony as well as the key elements of the mandala will be explained so that newcomers can understand what is taking place.
This is a wonderful chance to share sacred space, to clear and recharge your energy and to offer your heartfelt gratitude for the abundance you have in your life.